❊ Switzerland shop ❊
Ceremonial Cacao PERU

To prepare warm drinks and Cacao ceremonies



500g Ceremonial Cacao block
Produced with love by Casa Qoya Chazuta Perú
To prepare 15 to 20 cups of Cacao. Delicious taste, intense and aromatic with exciting notes of fruits and nuts. Ingredients: 100% Cacao (Theobroma cacao)

500gr Cacao block






1K

Ceremonial Cacao block
To prepare 30 to 40 cups of Cacao. Delicious taste, intense and aromatic with exciting notes of fruits and nuts. Ingredients: 100% Cacao (Theobroma cacao)



1K

Cacao block







❊ Our Cacao has fruity and earthy notes ❊
---
Ceremonial Cacao ground

To prepare warm drinks and ceremonies






500g

Ceremonial Cacao

ground


Produced with love by Casa Qoya Chazuta Perú
Cacao in small pieces

Delicious taste, intense and aromatic with exciting notes of fruits and nuts. Perfect to prepare Cacao anywhere, you only need to add water and honey. Ingredients: 100% Cacao (Theobroma cacao)








250g

Ceremonial Cacao

ground


Produced with love by Casa Qoya Chazuta Perú
Cacao in small pieces

Delicious taste, intense and aromatic with exciting notes of fruits and nuts. Perfect to prepare Cacao anywhere, you only need to add water and honey.
Ingredients: 100% Cacao (Theobroma cacao)





"This Cacao connected us really on a warming heart level.
My friend and I just sat together and share loving energy and deep talks, Cacao was a beautiful connector. This Cacao had a really strong bonding energy, it created a bubble of stillness, peace and love around us. A beautiful experience"
Sara L
---




For orders of 3K and more please connect with me
I'll be happy to answer any questions for special orders and shipping inquiries 🤎

rosyjs@gmail.com




Ceremonial Cacao block, easy to cut into pieces
Produced with love by Casa Qoya Chazuta Perú

Delicious taste, intense and aromatic with exciting notes of fruits and nuts.
Ingredients: 100% Cacao (Theobroma cacao)



---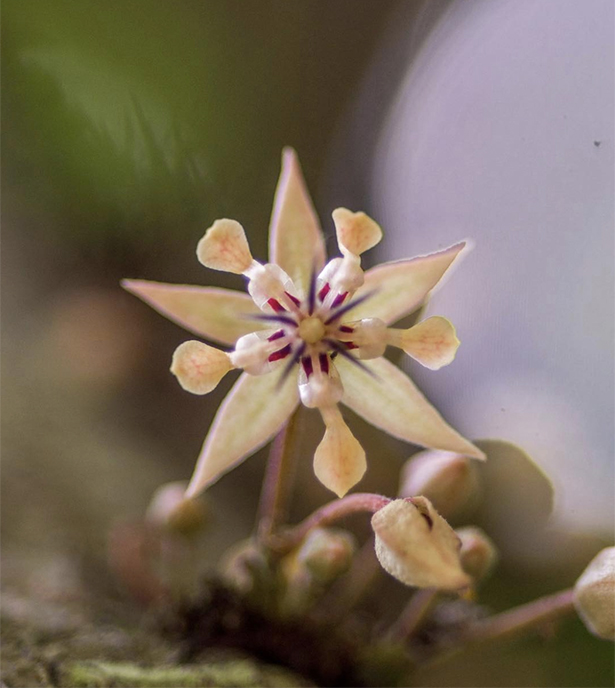 Cacao in Chazuta, Perú
Connecting with the spirit of Cacao
connects you with the spirit.

Cacao Ceremony recipe
Heat water (not boiling, max 70°C). Bring your Cacao in a small cup (110ml) add warm water, honey, mix with a blender or by hand. Connect with the spirit of Cacao.
Your Cacao is ready ♡
Dose for a Cacao ceremony
・2 tablespoons of Cacao (30g to 35g) per cup (110ml water)
Dose for a daily drink
・1 tablespoon of Cacao (20g) per cup (110ml water). Try adding maca, honey, curcuma, rose powder or cinnamon to your blend.
Suggestions
:
It is recommended to start taking Cacao in
small doses (20g per cup)
.
Cacao is a good replacement for Coffee, best to consume between meals.
Cacao ceremony is a practice of meditation
and wisdom awakening
---
Cacao Recipe for a good immune system Ingredients for 1 cup

35 g Ceremonial Cacao Amada Selva
(2 tablespoons)
170 ml warm water
1 teaspoon of honey
1 teaspoon of Reishi (Ganoderma lucidum)
1 pinch of Curcuma
1 pinch of Pepper or Cayenne Pepper





Add the ingredients to your cup, add warm water (not boiling) and mix. Connect with the spirit of Cacao that will nourish every cell of your being. Enjoy.

Note: If you don't have any of the ingredients you can skip them, but you always need Cacao ;)

Suggestions: Cacao it´s best digested on an empty stomach.
Using cow's milk can change a lot the original aromas of Cacao, try to use only water or vegan milk and something sweetening.
---
Payment & Shipping
You can pay here directly with your credit card. If you want to pay by Bank transfer

here is the info.

Shipping is not included in the prices.

Shipping prices here

.

We ship to all Switzerland and Europe.

Storage
Keep your Cacao in a cool, dry, dark place and can last up to one year.
Refrigeration is not required.

Let's talk about Cacao! Say hello.
I would love to hear from you:
rosyjs@gmail.com
---
What is Ceremonial Cacao?
Cacao has Ceremonial grade when it has been worked
in awareness of the preservation of nature
and
nothing is added or removed from the Cacao beans.
This Ceremonial Cacao
is the fruit of a work in harmony with nature,
elaborated in a small family farm. Our Cacao is prepared with heart, taking care of nature to bring a high quality Cacao.
This is cacao in pure in traditional form,
utilized by ancient civilizations for thousands of years in ceremony and celebration.
Anandamide is known as the bliss endorphin as it is released while we are feeling joy. It has only been found in Cacao.
Cacao helps to open our heart
, to connect with ourselfs and nature, to gratitude.
Your Cacao order is supporting many families in Chazuta
and the continuation of this
ancestral work in Peru.
"Cacao acts as a vasodilator of the cardiac tissue, helping to open our heart. As it opens the anatomical space of the heart, it creates an opportunity for our energetic heart to open as well, offering us a doorway to the deeper places where healing is needed"
Jyl kutsche
"According to the Mayan cosmovision, Cacao is the blood of the earth, a feminine spirit that opens us to the path of the heart."