Amada Selva
Art, Cacao & Songs
Rosy is an artist
inspired by her homeland Peru
The
Andes and the Amazonas
are
her inspiration for her
music and arts.
Rosy's family grows Cacao in Peru.
Read more here
---
2024

SOMOS LA TIERRA
WE ARE THE EARTH


A calendar to inspire us to connect with nature and creation every month.
Designed and illustrated by Rosy Jungbluth

These drawings are the result of years in connection with nature to receive its messages.

May they find a place in your heart and accompany you throughout the year.
May this art be an inspiration to remind the need to protect our mother nature.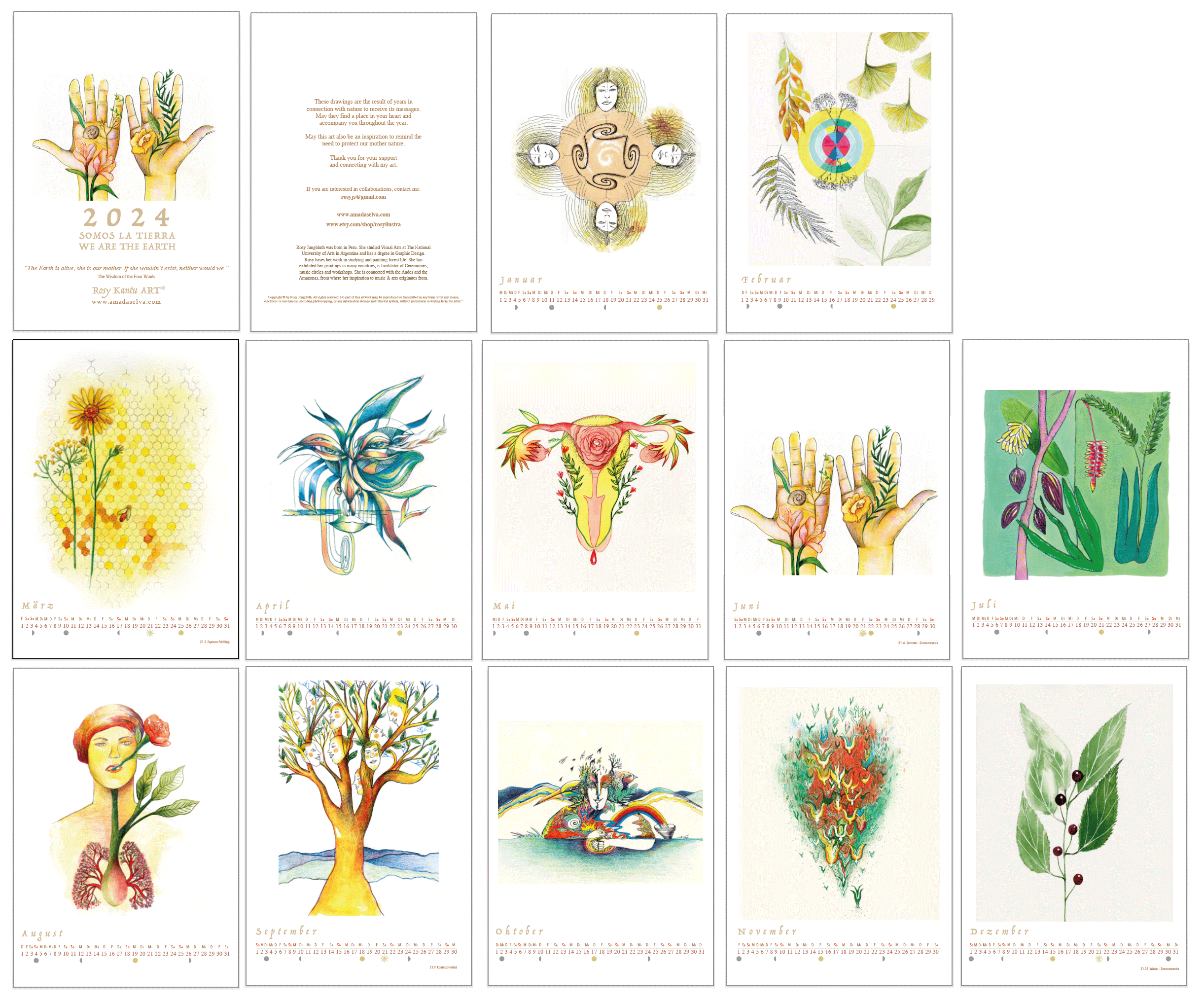 ❊ Thank you for your support & connecting with my art ❊
Rosy



---
The Song of the Earth course

Find the colors of your voice
connect with Cacao wisdom
earth, voice and creativity
Ceremonial Cacao
Meditations
Ceremony
Medicine music & Voice
4 sessions online
Learn more
Our Cacao is grown and produced ethically with love
by our Family Casa Qoya in Chazuta, Peru.

We are a family working to bring you
the best and high quality Ceremonial Cacao to Europe.

Get in contact with me to learn more about Cacao.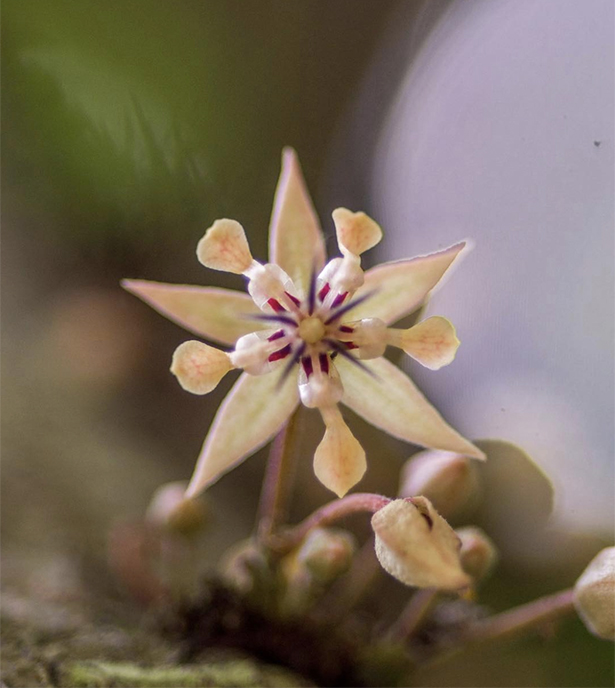 Ceremony at the River Sihl, Zürich. Maite & Rosy.
Photo by Regina Roeder
Heart opening, clarity, beauty




Testimonials




"

Meeting Rosy has filled my heart with deep gratitude for my connection to the land of South America.

Especially the Andes and the jungle of Peru, their flavors, music and the profound connection to the Earth and every living being. "

Regina
---
"
I want to share that this cacao is really special to me, both from its energy and its taste.
I enjoy drinking it with nothing but water and a little cayenne and vanilla, which is not the case for most cacaos I tried. And the heart opening, clarity, beauty that emerges is really deep. Thank you!"
Christian
---
"
This Cacao connected us really on a warming heart level.
My friend and I just sat together and share loving energy and deep talks. It was a beautiful "connector". This Cacao had a really strong bonding enery. It create a bubble of
stillness, peace and love around us.
A beautiful experience"
Sara
---
"
The Cacao ceremonies with Rosy were incredibly healing, inspiring and very heart-opening.
I don't have the words to fairly describe this experience of love. With Rosy's vibe it is a different world from previous Cacao ceremonies, you feel and sense in every cell that Rosy is from Peru and even the Cacao is from her family straight from the deep jungle, the whole ceremony is full of love and her voice touches every cell. This Cacao ceremony softens and opens your heart, this is true transformation and healing.
It is only since the ceremonies with Rosy that I have recognised Cacao as sacred.
My whole family thanks you dear Rosy"
Raphael
When we share Cacao, heart connections are opened
Many photos of this website
are made by
Regina Roeder


Peru & Europe