>The song of the Earth<
Ix Cacao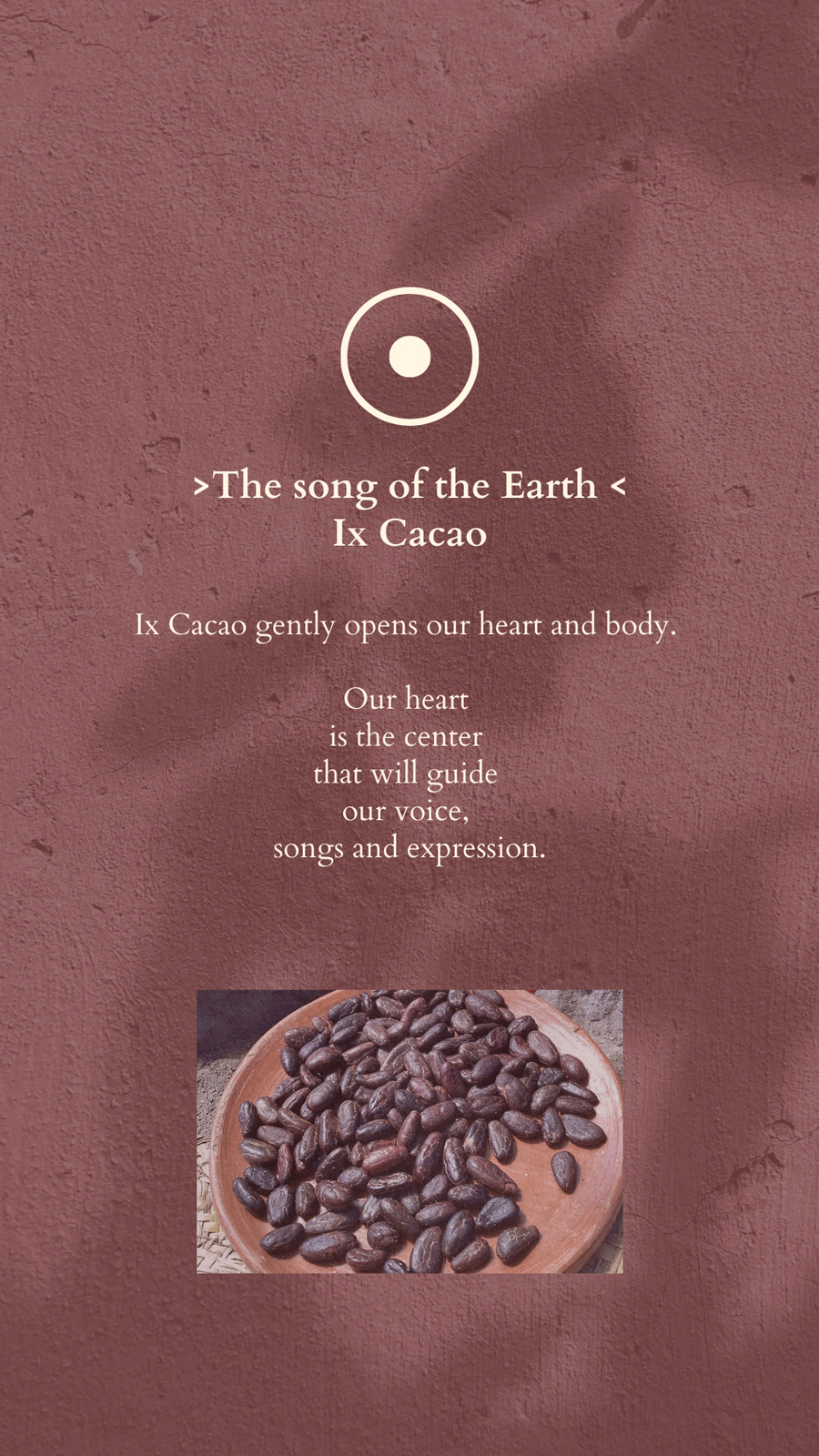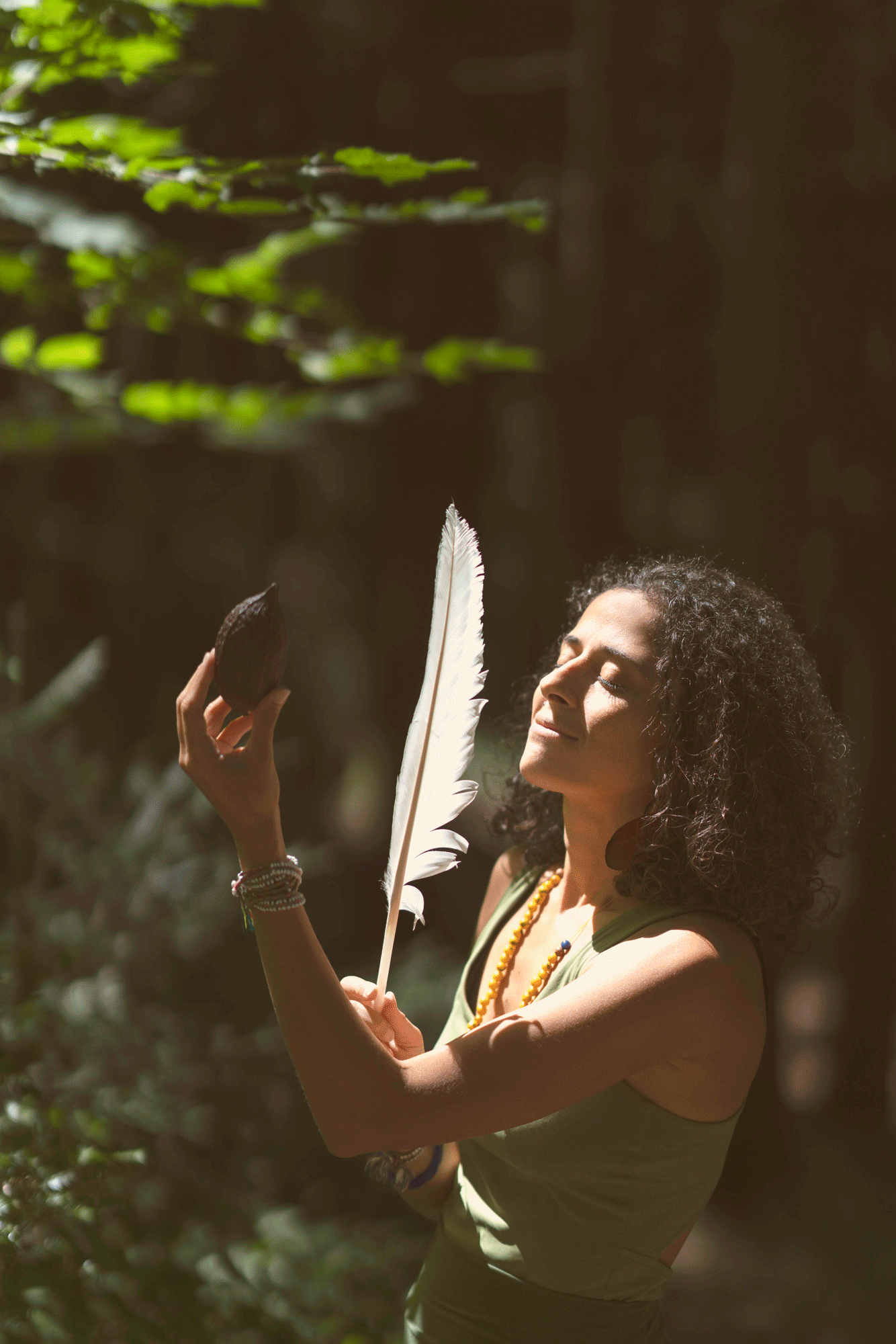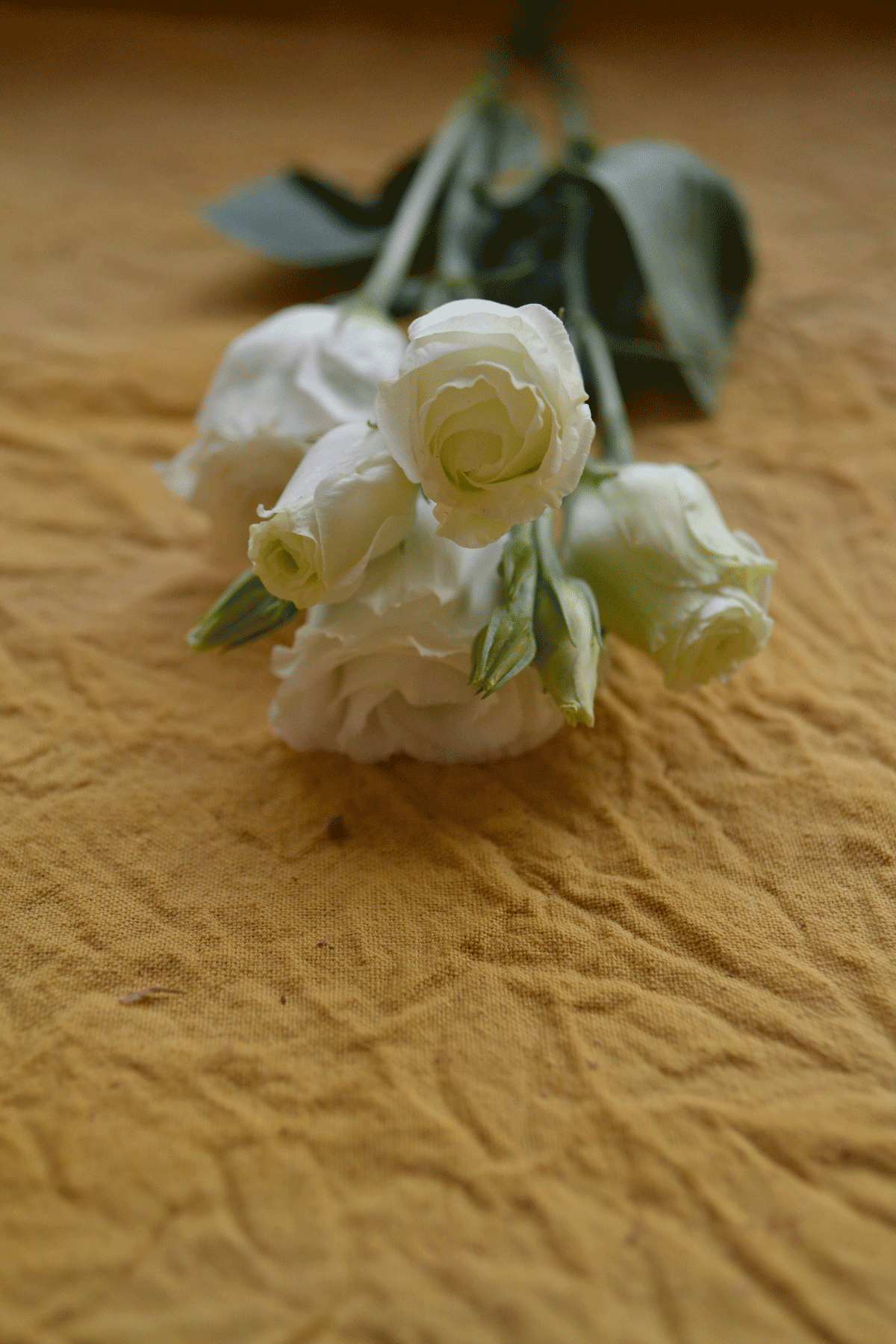 The Song of the Earth
4 online sessions
Via Google meet
⦿ Presentation and history of Cacao
⦿ Properties of Cacao
⦿ Why Cacao is a heart guide
⦿ How Cacao helps in the practice of self-love
⦿ Guided Meditations
⦿ Breathing exercises
⦿ Medicine song and meaning of the songs
⦿ How to build an altar for prayers
⦿ How to integrate Cacao into your daily self-love practice?
⦿ Integrative sharing and questions
Registration and full pdf :
rosyjs@gmail.com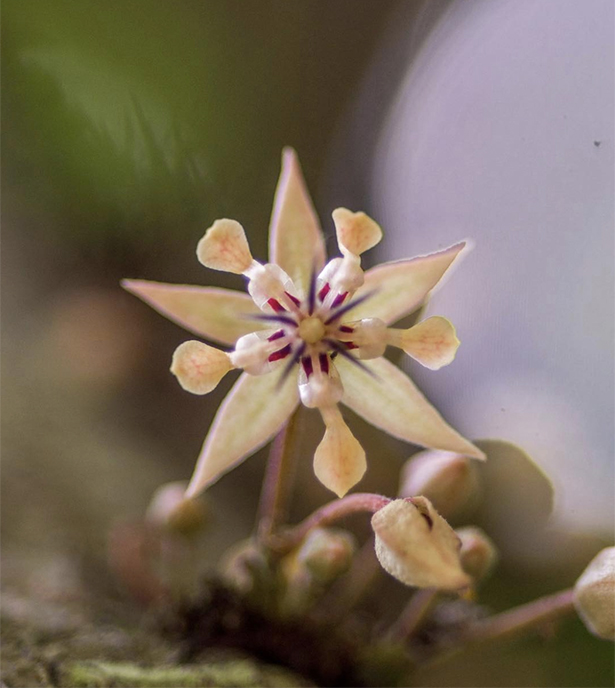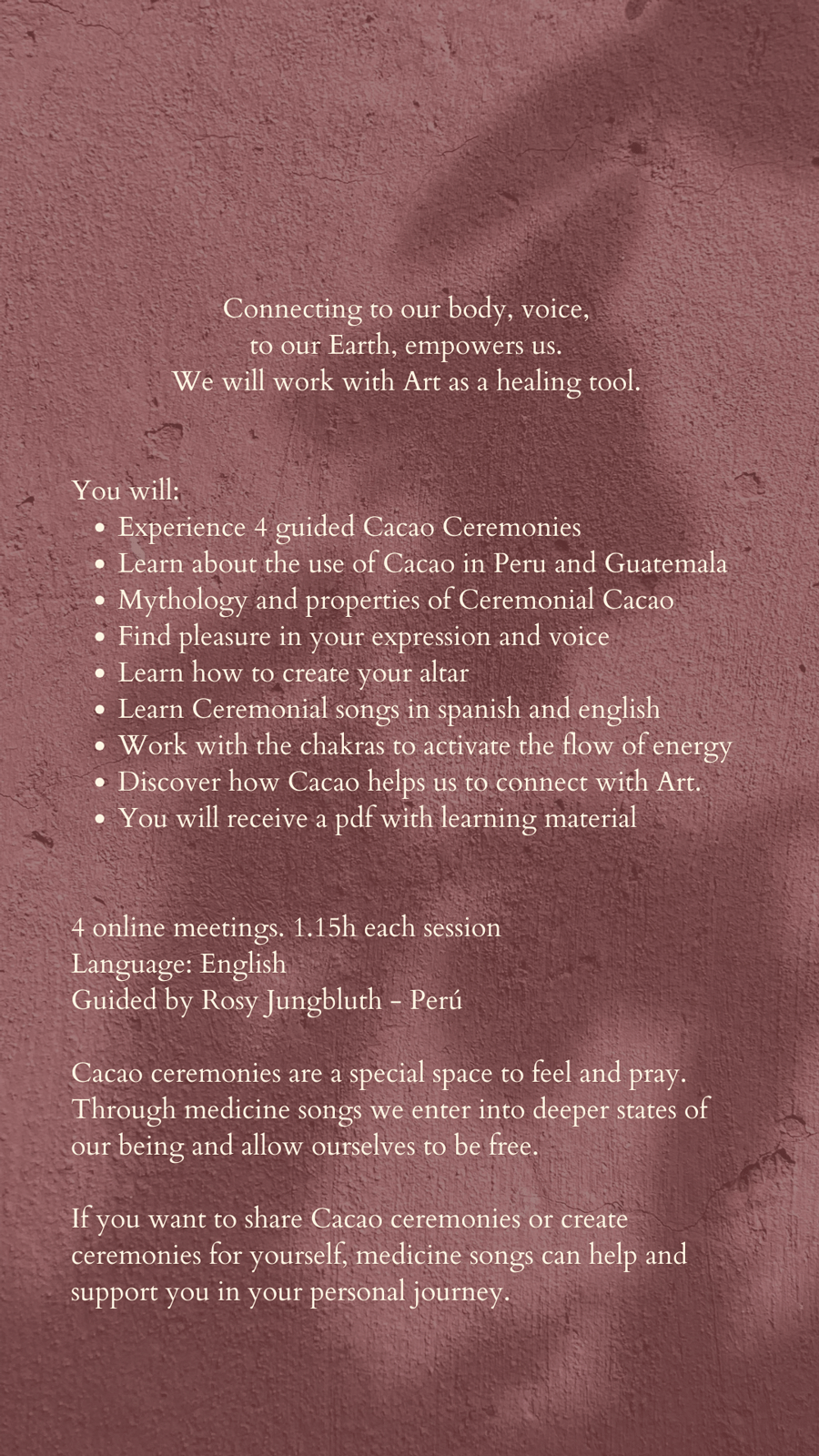 Join the Song of the Earth






TESTIMONIALS


"Rosy is an amazing soul that loves to share the medicine of cacao from her homeland Peru. The cacao is so pure and strong. Rosy guides with love and passion through the ceremonies- singing beautiful songs that open your heart and soul. I can highly recommend Rosy and her precious work". Sarah


"Learning from Rosy was a very soft, feminine and gentle experience. I appreciated her knowledge about the history and meaning behind the Cacao and am grateful to be able to share this with others now" Kirbanu.


"When I met Rosy, I felt a strong connection to her and to my motherland Peru. Rosy radiates and lives beauty and carries the soul of the jungle and the Andes. The cacao from her family is gentle and rich in flavors. Every time I drink a cup, I feel a shift happening. The cacao ceremonies that Rosy and Lisa provide are just beautiful and loving. They create an intimate and safe space to share thoughts and feelings and to open the voice and heart to the vast array of songs they have collected through their travels. Rosy and Lisa are pure inspiration." Mónica V.


"When Amada Selva's Cacao was in my hands, I felt the love and care that went into its preparation. Rosy takes care in detail of that little piece of Peru that fills your heart and spirit. Grateful for the aroma when cooking it, the taste when sharing it and the beautiful ceremonies with this wonderful Cacao" Miquel


"The Cacao ceremonies with Rosy were incredibly healing, inspiring and very heart-opening. I don't have the words to fairly describe this experience of love.
With Rosy's vibe it is a different world from previous Cacao ceremonies, you feel and sense in every cell that Rosy is from Peru and even the Cacao is from her family straight from the deep jungle, the whole ceremony is full of love and her voice touches every cell. This Cacao ceremony softens and opens your heart, this is true transformation and healing. It is only since the ceremonies with Rosy that I have recognised Cacao as sacred. My whole family thanks you dear Rosy"Raphael G.











The Song of the Earth
Ceremony at AT Germany 2023


In the picture: Erik Manouz, Rosy Jungbluth & Jessica Gernert